Well, just like everyone else on the interwebs, I'm about to get obsessed with pumpkin.
BUT - I'll have you know that I have yet to have any pumpkin influenced coffee.
So there.
In case you haven't noticed (or you live in one of those places
without seasons like Florida or Southern California),
I

T

'

S

F

A

L
L
!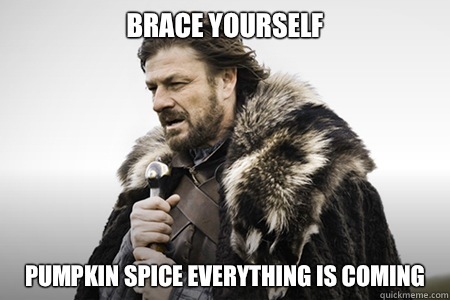 Who am I kidding, pumpkin spice everything is already here.